Fulfilling your potential with Kantar
Kantar really is an organisation where our people are our greatest asset. They work in partnership with one another and with our clients to deliver leading edge market research and insights which allow our clients to shine and to enjoy a business success which sets them apart from the competition.
We aim for excellence in recruitment, reward, HR support and individual and leadership development. We want our people to be inspired by their work and equipped with all they need to thrive and develop. Whether you are new to the industry or already experienced, if you have the commitment, skills and passion to offer us, we have the support, training and development to offer you. Check out the different divisions that make up Kantar below and the career opportunities they offer.
"We are Kantar"
"I am MillwardBrown, I am AddedValue, I am TNS, I am Kantar Wordlpanel, I am Kantar Heath"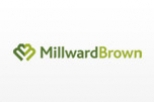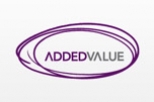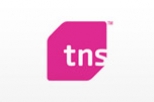 Developing talent in China is a major strategic opportunity for Kantar which is why we have created the Group's first ever Kantar-wide graduate development programme in this market.
Leveraging the assets of all our businesses operating in China this 5 module / 2 year programme provides a unique opportunity for you to develop the skills, tools & relationships to fulfil your potential within the Kantar Group. Designed to complement the training received in each of our companies, the programme is guaranteed to engage, motivate and stretch your thinking. From the very beginning of "Kantar Rocks", the first module, you will be exposed to clients and our own senior management, helping you to develop the commercial, insight and personal skills that will be critical to your future success.
We are committed to recruiting the best graduates, those who are able to thrive within a framework that provides clear development goals and the autonomy to shape your own future. The market leading training opportunities delivered by our companies and the Kantar development programme equip you with the attitudes, skills and knowledge to build a rich and varied career, both within the China market and across our Global business. "Kantar Rocks" is only the start….
We are actively recruiting in China right now and hope to employ over 100 new graduates this year for our Class of 2012. Come along and meet us at one of our imminent campus events...
Please log on to http://www.kantarcareers.com for more.
Junior Researcher
Overall responsibility:
The Junior Researcher is part of the Client Services team. Their primary responsibility is to support Senior Managers in maintaining and developing relationships with existing clients as well as administrating the projects. Under close supervision from Manager and Senior Account team members, they will be learning the basic skills of market research.
Key responsibilities:
· Work with team to deliver client's request
· Execute research under supervision and ensure that all activities of project are completed timely and effectively
· Day to day involvement with projects for clients, including:
² drafting proposals
² questionnaire design (for Quantitative Research only)
² data analysis (for Quantitative Research only)
² designing topic/interview guides (for Qualitative Research only)
² conduct of groups/in depth interviews or other qualitative fieldwork (for Qualitative Research only)
² liaison with Project Management team
² preparation of presentations of findings
² coordinate with Operation teams on research projects
· Provide administrative support to the team
· Participate in technical and soft skill trainings to learn the necessary work knowledge and improve self professionalism
Requirements:
· Bachelor degree or above
· Curious and strong interest in market research industry
· Possess ability in logical thinking and analysis
· Willing to learn and work under pressure
· Meticulous and attention to details
· Good communications skills
· Good command of MS-Office, including Word, Excel and PowerPoint
· Effectively bilingual in English and Mandarin
Email: hr.beijing@knsglobal.com